Benefits of Recording Your Employees' Work Time
Being the owner of a company and having employees, you are probably wondering how and to what extent to record the working time of employees. Accurate recording of working time has an essential role while accounting for employees and customers. Find out about the benefits of timesheets for employees and management.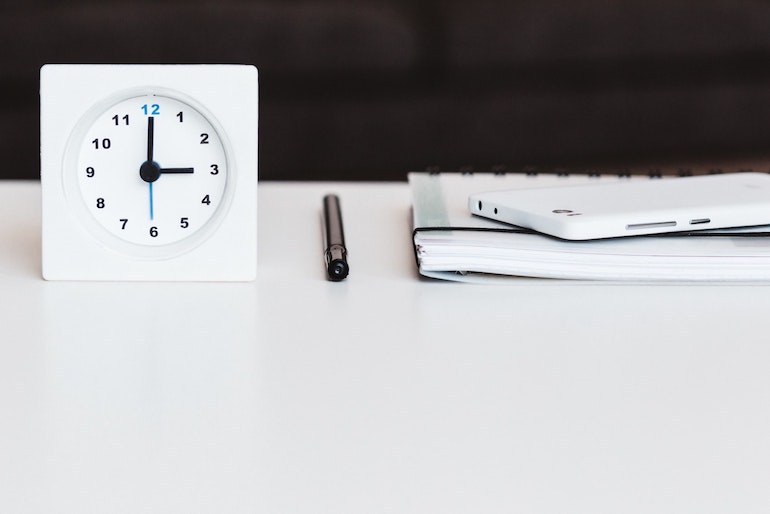 Why does recording working time pay off for your company?
Inefficient time management in the company often causes projects to be worked on in overtime to be completed before deadline, and thus - additional costs. By using the time tracking app, you will optimize the processes and costs in your company. Another benefit is to access your employees' working hours, allowing you to manage absences and holidays better. Thanks to the time tracking tool, settling accounts with employees and clients will become easier and more convenient.
Work time recording for employees supports your payroll accounting.
The time recording app quickly provides all the data necessary to create payroll accurately, and thanks to project payroll reports, you will be able to predict future expenses.
An easy overview of an employee's recorded working time
You can view the working hours of employees directly from their timesheets. Who is present/absent, whether the agreed working hours are respected. Also, employees can independently report in the app about absence at any time. They can add time manually by completing the timesheet and see the work done during the week at a glance. This saves both employees and supervisors a lot of time and effort.
Optimize processes and resource allocation
Using the hours recorded by your employees, you will be able to analyze all their activities precisely, their productivity and identify and optimize their work. By recording the time spent on individual projects, you will efficiently conduct a cost analysis for your company.
Why is recording working time profitable for employees and the company?
Identifies unnecessary activities
Without an app that tracks employee time, the likelihood of unnecessary activity increases as employees have no idea how much time they spend on irrelevant activities. Udemy's report on distraction in the workplace shows that reducing workplace distractions will make your employees more focused, productive, and engaged.
Clear objectives for employees
Many employees work without clearly defined objectives. Let your employees define their tasks precisely. In retrospect, you will see what tasks were completed and what time the goal was achieved.
Employees are more successful at work
When employees are reporting time, they automatically try to use their time as efficiently as possible. They no longer switch between tasks but complete the task within a certain amount of time. Multitasking reduces productivity. If your employees focus on each task individually, they will be more effective in everything they do.
Improves the assessment of time for tasks
Your employees will learn to better estimate the time consumption of tasks by comparing your estimated initial time with recorded time.
Creates daily activities and habits
Keeping track of your employees' time helps create daily routines and habits. These habits will help your employees avoid procrastination.
How to convince employees to record time?
Detailed recording of working hours and tasks can be annoying for some employees or give them a feeling of constant observation. That is why your employees need to understand why timesheets are a necessary tool for calculation, billing, and management control for your company. Honest and open communication will build good relations and prevent loss of trust and a bad work atmosphere.
To make time recording as convenient as possible for your employees it is better to use appropriate software instead of working with Excel spreadsheets or manual timesheets. The time spent on carrying out tasks entered manually is often very subjective. None of us have a stopwatch in our head that can tell precisely how long the task took. Using time tracking allows you to estimate better the time spent on tasks.
What are the benefits for the company of online time recording?
It isn't a secret that for your business, every reported hour is crucial. Information about reported hours' current status allows you to assign people to the right tasks, create proper invoices, and pay them a reliable payout.
Gathering the data by the weeks or months allows you to estimate more precisely how much time your team will need to finish their tasks. Better estimates mean more money earned by your company, and more money means more possibilities at the end of the month. With a time tracking app, you can quickly generate reports to show your customers or employees.
When a time tracker is a web browser application, it is:
Easy to use for tracking and recording time.
Ready for immediate use in your company.
Always ready to use anywhere, anytime.
Time recording must meet the company's individual needs and be simple and easy to use. The time tracking app should help your business grow and should be able to grow with your business requirements.
Sandtime.io is available always and everywhere for you and your employees, whether in a browser or a desktop application. Take advantage of the many benefits that Sandtime.io's online time recording offers.